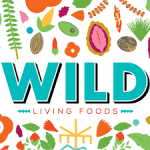 Full Job Description
WILD LIVING FOODS is Hiring Kitchen Staff.
Location: 760 S Main Street Los Angeles, CA 90014
Job Summary
Being a Wild Crew member will give you first hand experience working in the burgeoning vegan/plant-based space. We are a fast paced, casual environment with a fun and friendly atmosphere centering around high vibrational and high quality food, as well as impeccable customer service. Our crew members get to work directly with guests that are seeking better food options, and we have the amazing opportunity to show them the benefits and improvements that can come with living a plant-based lifestyle.
We are seeking Pastry Chefs with experience making tempered chocolate. We are also seeking a Raw Pastry Chef with extensive knowledge and experience in raw pastries and desserts to fill the Pastry Lead Position.
We are seeking BOH Line Cooks to be in charge of prepping food and plating dishes according to restaurant's menu specifications.
We are seeking a cold press juicer who's primary job function is to operate the Hydraulic Cold Press machine to prepare and bottle cold press juices according to Wild Living Foods recipes and standards.
Requirements:
Must be able to communicate and follow directions well. Adhere to all sanitation and food production codes. Ability to follow, read recipes and presentation specifications properly. Ability to work efficiently in a fast-paced environment. Ability to function as part of a team. Operate standard kitchen equipment safely and efficiently. Have a sense of urgency. Have attention to detail. Assist in cleaning and organizing kitchen items and equipment. Assist in cleaning and organizing kitchen stations. Ensure station and set-ups are complete and perform various side duties as assigned by the Manager. Maintain proper condition and cleanliness of display / prep areas and servicing equipment.
Qualifications and Skills
We are looking for authentic, motivated and hard-working individuals. If you're vegan/plant based it's a plus, but not necessarily a requirement for employment with our team. Previous experience working in boh kitchen is mandatory.
Job positions will be employers choice.
We kindly ask that the position not be applied for if lacking the necessary restaurant / kitchen experience, skillset, and/or transportation needed.
Job Types: Full-time, Part-time
Pay: $15.00 – $16.00 per hour
Benefits:
Employee discount
Flexible schedule
Schedule:
8 hour shift
Day shift
Holidays
Monday to Friday
Night shift
Weekends
Supplemental Pay:
Work Location:
Hours per week:
Typical start time:
Typical end time:
Work Remotely:
COVID-19 Precaution(s):
Sanitizing, disinfecting, or cleaning procedures in place