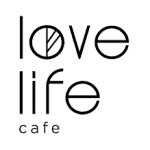 Full Job Description
Love Life Cafe is a vegan restaurant in the heart of Wynwood, in Miami Florida. Our fast casual concept was born in 2015, by a husband and wife, who are passionate vegans with the mission to bring plant based foods to as many people as possible, by creating a menu that acquires to a variety of tastes and cultures.
In 2019 Love Life Cafe also opened a second location inside of the Time Out Market, in South Beach, where we shared the space with the best chefs in town under one roof.
Due to Covid-19 crisis, we have adapted our business model to be able to continue growing and expanding our mission, along with a cloud kitchen model, focusing on the safety of our staff and customers, where we will service a delivery and pick up platform only.
Orlando is our first Cloud Kitchen model, and we are looking for someone who will fit the requirements and personality to operate the kitchen and grow with us.
️Follow rules and regulations of the employee handbook
️Respond positively to Owner – Operator constructive feedback
️Setting up, cleaning, and organizing work stations
️Preparing all ingredients for the shift and ensure line is fully restock
️Preparing oven, utensils, and grill for shift. Report any equipment issue.
️Taking orders from computerized system
️Ensure high quality of food service and presentation is respected in accordance to Love Life Kitchen standards
️Cooking order according to food health and safety standards
️Recommending ideas for specials or seasonal dishes
️Handling multiple food orders at one time
️Monitoring multiple food orders as new orders arrive
️Dressing order for presentation
️Ensuring each guest order has the correct food and sides
️Delivering food order to wait staff in a timely manner
️Storing all food properly
️Sanitizing and cleaning work stations and utensils
️Assist OO in reordering stock and food supplies
️Monitoring other cooks and team members
️Complete all checklist and daily report and provide them to OO to ensure proper standards are respected
️Assisting other cooks in preparing food or helping other team members when needed
️Preferably able to laugh at bad Owner-Operator's jokes
Job Types: Full-time, Part-time
Pay: $11.00 – $13.00 per hour
Schedule:
10 hour shift
12 hour shift
8 hour shift
Day shift
Holidays
Monday to Friday
Night shift
Weekends
Supplemental Pay:
COVID-19 considerations:
random testings
Experience:
Cooking: 2 years (Preferred)
Restaurant Experience: 2 years (Preferred)
Hours per week:
Typical start time:
Typical end time:
This Job Is Ideal for Someone Who Is:
Dependable — more reliable than spontaneous
This Job Is:
Open to applicants who do not have a college diploma
Company's website:
Work Remotely:
COVID-19 Precaution(s):
Personal protective equipment provided or required
Temperature screenings
Sanitizing, disinfecting, or cleaning procedures in place