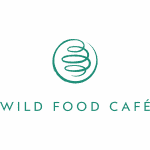 Wild Food Café, Islington first opened its doors in December 2018. Located in the heart of Islington on Upper Street, our 45 + cover independently owned restaurant serves one of London's finest plant-based brunches and an amazing dinner menu; somewhere to catchup with friends, enjoy a special dinner or host a party.
Wild Food Café is highly entrepreneurial and we're looking for a passionate and ambitious Head Chef to embody this ethos while leading our kitchen. There is a strong team in place to support, and  the right candidate will nurture and develop this team in both kitchen management and culinary creativity. As such, it is essential that the new kitchen leader has previous experience as a Head Chef. This is a chance for the right candidate to work at one of London's leading plant-based restaurants.
The position is suited for a creative, organised Head Chef who has experience in organic, healthy, or plant-based cuisine in addition, must possess the following qualities:
–       Energetic, positive, and hardworking – ready to take on an exciting new challenge
–       Resilient and adaptable to an evolving brand
–       Exemplary for the team, a motivator who strives for quality and perfection in every dish
–       Organised and proactive, with strong administration skills
–       Strong communication and an ability to lead, develop and manage a team; confidence in running the overall service and a team worker who enjoys sharing knowledge and passion about food
–       Relishing being the 'go to' person for your team
–       A problem solver – a quick learner and able to adapt quickly to unforeseen challenges and thrive on being 'hands on' in the detail – yet able to zoom out and report on progress
–       Efficiency led – the right candidate will be able to spot synergies across all aspects of the business
–       Focused on output over prestige and motivated on output where needed, regardless of area of expertise – whether this is food, beverage, or team oriented
–       Attention to detail, passion for seasonal fresh food and drink, loves hospitality and keeps up with industry trends
–       A background in mid to high end casual dining, suited to both a volume led service and intimate dining
–       Experience in creating and sticking to budgets, working with the GM and CFO to control costs
–       Ideally having an interest or experience in sustainability, with the understanding that Wild Food Café commits to using sustainable practises throughout the entire restaurant operation
–       Understanding that Wild Food Café commits to using as little plastic as possible, with the aim to be plastic-free
–       Computer literacy is important, proficiency in Excel and other Office applications will be an asset
The role will encompass but isn't limited to:
–       Taking ownership / responsibility for all aspects of the kitchen including H&S, HACCP and COVID regulations, quality control, stock control, ordering (advantageous but not crucial is experience in using MarketMan for ordering, stock takes and day-to-day stock control) and managing the team rota and time off
–       On-boarding and training new team members
–       Menu development – creating new dishes (a la carte, set menu's and special events) and developing and improving our current menu with the support of your team and alongside the GM
–       Working alongside the GM and Front of House team to ensure smooth operation of the restaurant and faultless service from start to finish
Salary will be structured as a base salary topped up with a share of the service charge through the tronc system whilst holiday entitlement is 28 days (including bank holidays).
Benefits of working at Wild Food Café:
–       Competitive salary & tronc distribution
–       Food on us during your shift
–       Discount at both Wild Food Cafe sites for your and your loved ones when not working
–       Local gym day passes available
–       The opportunity to be part of a fantastic, motivated and quality driven of like-minded and friendly professionals
All candidates must be eligible to live and work in the UK.