General Assistant – Proveg South Africa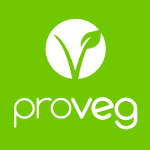 Overview
Are you well organised and good at ensuring administrative issues are in order? Are you keen to join a team that is working to make a real difference for animals, our health, society, and the planet?
ProVeg SA is looking for a reliable and professional general assistant to provide support to the director and help to strengthen the administrative function of the organisation. The general assistant will assist with a wide range of administrative and support functions, including general admin, scheduling meetings, bookkeeping, filing, banking etc. The candidate will play a vital support role in ensuring that ProVeg is an efficient and impactful force for change in South Africa.
RESPONSIBILITIES
Scheduling meetings, answering calls and general queries
Data capturing, filling in forms, filing
Basic Bookkeeping (experience in bookkeeping advantageous, but not required)
Administration of staff reimbursements
Stock and merchandise control
Booking venues, getting quotes
Deliveries, arranging couriers etc.
Ordering/purchasing stationery, catering, and other ad hoc items
Other ad hoc tasks as required by the director or programme coordinator
QUALIFICATIONS
Required:
Strong admin and organisational skills
Excellent attention to detail
Self-starter personality, with a curious and creative nature and a drive to continuously improve
Fluent in English, with good written and verbal communications skills
 Positive communications approach
Ability to work independently
Availability to work occasionally at events on weekends and evenings
Preferred:
Experience in a similar role
Degree/Diploma in a related field
Alignment with goals of ProVeg
Working experience with Gmail, Google Calendar, Docs, Sheets and Drive
Fluent in additional South African languages
Drivers license and own vehicle
BENEFITS OF WORKING WITH US
A strong organisational focus on personal development
Flexibility around working arrangements
And last but not least: Become part of a great team and work with us towards  a world where everyone chooses delicious and healthy food that is good for all humans, animals, and our planet
JOB DETAILS
Reports to: Director, ProVeg South Africa
Location: Pinelands, Cape Town (based or willing to relocate to Cape Town)
Hours: 20-40 hour per week
Monthly remuneration: R6,000 – R12,000 per month CTC depending on hours worked, qualifications and experience.