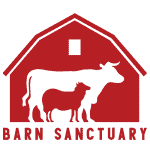 Barn Sanctuary is a 501(c)3 nonprofit sanctuary dedicated to rescuing, rehabilitating and caring for  farmed animals that have been abused, abandoned, slated for death or are victims of natural disasters.  We show farmed animals in a new light, highlighting their individuality by sharing their unique stories and  educating the public about the treatment of animals raised for human consumption. We envision a world  in which farmed animals are seen as individuals and treated with empathy and compassion.
Fundraising Interns gain experience in fund development, donor management, event planning and  project management.
The intern will report to the Development Director while working as part of a larger team to implement  projects in coordination with the marketing, event planning and programming staff and volunteers.
We truly value our interns and volunteers and look forward to hearing from you.
Specifications 
● We can offer flexibility with weekly hours and length of the internship to accommodate  academic/work schedules.
● Full or part time internships are available, minimum of 10 hours per week. Weekly stipend available for full time interns.
● Eight week minimum commitment, twelve week commitment preferred.
● Openings are available year-round. An effort is made to accommodate the scheduling  requirements of prospective interns.
● This internship will be performed primarily or exclusively remotely.
Duties & Responsibilities   
● Each intern's skills, experience and interests are taken into consideration to determine the exact  nature of the scope of duties. In general, interns can expect to:
● Provide support for a variety of donor cultivation and appreciation activities
● Help develop and implement new strategies for securing corporate support and event sponsors
● Assist with planning and implementation of on-site and off-site events
● Learn the fundamentals of EveryAction CRM (Customer Relationship Management) platform and  assist with donor management activities including data entry
● Help with additional resource and fund development projects
General Requirements 
● Interest in nonprofit management, fund development and special events
● Commitment to Barn Sanctuary's organization goals and mission
● Ability to work independently and as part of a team
● Strong written and verbal communications skills
● Flexibility and openness to a multitude of tasks
● Willingness to learn new things