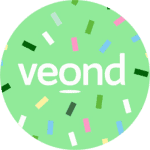 Join Veond in revolutionising everyone's lives towards a sustainable way of living and finally end animal cruelty and exploitation. At Veond we believe that Design and Technology are the key difference to make vegan, sustainability and eco-living available to everyone.
As an iOS Engineer you'll be responsible for:
Keep to the processes, standards and designs agreed upon;
Contribute to the definition of product features;
Taking mock-ups and design visions into reality along with your own tech contributions;
Test, test and test. Make sure everything is running smoothly – and continue to work well – in production.
Come up with great ideas to implement in the app
Key skills and experience:
Swift and Cocoa
Networking and integration with server-side APIs
Custom UI component creation, animations and custom transitions
Continuous integration
Experience in building stable software with high attention to detail
Understanding of developing software in isolated and reusable components
Having a deep understanding of API design for efficiency, readability
This position is flexible and can be on a remote basis anywhere in Europe. Here at Veond we're very ambitious, small and nimble. If you see yourself making a difference and see the potential in Veond please send us your CV along with a couple of sentences about yourself and why you think you're great for the job.