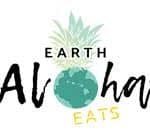 Full Job Description
Earth Aloha Eats Food Truck is hiring!
We are a fast-growing 100% vegan plant-based food truck located in Lahaina, HI
We are looking for Team Member Positions to be filled.
Cook, Chef, or Serving Experience Required. All team members will be required to work front of house and back of the house.
Team Member Responsibilities include:
Talking with customers, taking orders, and processing payments.
Cooking and assembling food for customers.
Food preparation, inventory counts & orders with vendors.
Communicate with co-workers effectively.
Keeping truck clean and organized.
Food Prep before the truck is open.
Maintain food handlers/safety requirements.
Starting wage $12-$15 DOE +tips.
Please send us your resume.
FULL-TIME & PART-TIME Shifts Available!!!
Job Types: Full-time, Part-time
Salary: $12.00 to $15.00 /hour
Job Type: Full-time
Pay: $12.00 – $15.00 per hour
Schedule:
10 hour shift
Monday to Friday
Weekends
Supplemental Pay:
Work Location:
Trucking freight handling:
Work Remotely: