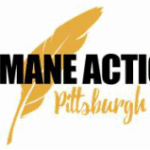 Volunteer Position Description: Fish Committee Director
Position Overview
Earth is home to more than 30,000 known species of fish, which is more than all other species of vertebrate combined.  Fish are diverse and sentient beings, yet are the most misrepresented and misperceived animals.  As a volunteer Director of HAP's Fish Committee, you can make a difference by advocating and strategizing on behalf of these fascinating creatures that cannot advocate for themselves.
Purpose of the Position
·         Educate the public on the plight of fish
·         Promote HAP's Fish Committee through education and engagement of new, existing, and potential HAP members
·         Help HAP achieve our goal of building the Model Humane City
Duties and Responsibilities
·         Lead the planning and implementation of all Fish Committee projects.
·         Cultivate relationships with organizations to advance mission of the Fish Committee and HAP.
·         Build and maintain team members on the committee.
·         Organize and attend meetings with the committee.  This includes designing an agenda.
·         Respond to HAP leadership emails and calls within 48 hours.
·         Be prepared and on-time for meetings and events.
·         Share and support HAP's mission and core values; adhere to HAP's policies.
·         Other duties as needed.
Training Requirements
Training on HAP's values and policies.
Skills and Qualifications
·         Excellent communication skills – both verbal and written.
·         Passion for and knowledge of animal welfare issues, specifically fish.
·         An outgoing personality and eagerness to meet new people.
·         Ability to follow instructions and meeting deadlines.
·         Strong leadership skills.
·         Creative and an ability to "think outside the box" a plus.
·         Self-motivated.
·         Ability to present yourself in a friendly, professional, and non-partisan manner.
·         Ability to work independently, lead a team, and meet deadlines.
·         Working knowledge of Google Drive and Trello, or a willingness to learn.
Time Commitment Required
3 – 4 hours per week.
Location
Location varies; typically within the City of Pittsburgh.  While much of the work can be done remotely, a candidate in the Pittsburgh area is strongly preferred.
Dress Code
Professional dress required for meetings.  If attending an informal event, volunteer must purchase HAP or NPP T-shirt at cost.
Benefits to the Volunteer
·         Put your skills to work helping further animal protection issues!
·         Know you are making a difference in reducing the suffering of fish, improving the health of the general public, and saving the environment for future generations.
·         Opportunity to meet new people and network with community members and volunteers.
·         Be a valued HAP team member.
·         Build your resume.
Supervisor
Natalie Ahwesh, Vice President
Brian Bonsteel, President and Founder
What Volunteers Can Expect from HAP
·         Support of HAP leadership and members.
·         Respect and appreciation for your contribution and input.