Federal Volunteering or Internship in the Food Industry & Retail department (INT and GER)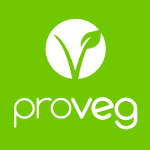 Role Summary
Are you interested in assisting the international Food Industry & Retail team in supporting companies along their journey to offering more plant-based alternatives? Then this Federal Volunteer Service or internship is for you!
We are active in the following fields:
Primary and secondary market research
Corporate consultancies
Attending conferences and collaborating with trade fairs
Media work
Collaborations with experts from science and research
Projects
Responsibilities
You will support the Food Industry & Retail team in its daily tasks.
You will conduct research, scan the food market for relevant aspects, and prepare the results. This includes company and product research, data maintenance, review of best practices, evaluation of studies, preparation of surveys, etc.
You prepare, support, and follow up on trade fairs, conferences and other events.
You will prepare presentations, minutes, reports, and analyses for our consulting activities and lectures.
You will support our team in communicating with partners and customers.
You will support our team in developing content for our media channels.
You will support our team in administrative and organisational tasks.
You will independently prepare and carry out smaller projects.
Qualifications
Ideally, you are studying business administration, communication science, food technology, nutritional sciences or similar, or already have work experience in these areas.
Ability to work in an independent, structured, proactive, pragmatic, and efficient manner.
Excellent analytical skills and the ability to recognise interrelations.
Very good German and English language skills.
Experience in B2B is an advantage.
You are a long-term thinker and don't lose your motivation without short-term successes.
You identify with the goals and values of ProVeg.