Federal Volunteer Service or Internship as Marketing and Communications Support in the ProVeg Incubator (m/f/d)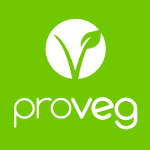 ProVeg Incubator is the world's first incubator to exclusively support plant-based and cultured food startups. The job of the Incubator team is to recruit and support the best startups in this sector, equipping them with the skills they need to grow their businesses, secure investment, and launch products and services.
To successfully fulfil that mission, impactful marketing and effective communications are crucial. In this role, you will be responsible for supporting the Marketing & Communications Manager in delivering campaigns and activities to raise awareness of the Incubator and target high-quality startups to join the accelerator programme.
This will involve drafting content for Incubator channels and external publications, updating platforms such as social media and the Incubator blog, identifying new channels the Incubator can use for promotion, and any other tasks relevant to marketing and communications.
RESPONSIBILITIES
Draft engaging copy for the ProVeg Incubator digital channels, including social media (LinkedIn, Instagram, Twitter, YouTube), blog, and website.
Research and produce content focused on the Incubator and alumni startups for use by external publications, liaising with the Marketing & Communications Manager.
Contribute to the success of marketing activities by inputting to the annual content plan and ensuring channels are kept up to date.
Support the Marketing & Communications Manager in the delivery of a monthly e-newsletter.
Identify new communications and marketing opportunities for the Incubator such as magazines, blogs, newsletters, online influencers, etc.
Contribute to communications activities that support our annual calendar of ProVeg Incubator events.
Support the Incubator team by taking on varied tasks when needed
QUALIFICATIONS
Required:
Excellent written and verbal communication skills
Impressive copywriting skills and the ability to deliver creative content for a range of platforms
Enthusiasm, passion, and a genuine interest for the field of marketing and communications
A positive, proactive, and enthusiastic attitude towards work
Flexibility, a willingness to learn, and the ability to adapt quickly to new tasks
A good team player with strong collaboration and interpersonal skills
Good understanding of and alignment with ProVeg International's vision and mission
Willingness to take over additional tasks as and when they arise
Fluency in English (native speakers preferred)
Desirable:
Qualification or experience in marketing, communications, or PR would be advantageous
Experience in graphic design, videography, or photography
Experience or interest in the food industry and/or startup sector
Additional European languages, particularly German, are a plus