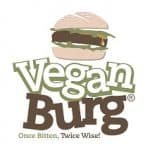 The Executive Assistant will provide secretarial and operation support to the CEO and the COO. The Executive Assistant will support the CEO & COO in the business expansion plan including RnD for store and menu development, branding and marketing, and innovation to grow the franchise in USA and Asia. Key area of responsibilities includes taking project brief, managing of timeline and deliverables, liaising with Clear communication with internal and key external partners and vendors.Responsibilities
• Main point of contact and go to person for CEO & COO
• Preparation and updating of all marketing materials and presentation decks for presenting to stakeholders, clients, partners and investors
• Prepare all necessary reports as required
• Assist to organize internal/external meetings, preparing necessary meetings materials and taking meeting minutes.
• Assist to document and follow up on meeting action plans and timeline, ensuring that deadlines are met.
• Assist to craft email, memo and pitches on behalf of CEO
• Provide assistance to the CEO & COO in all personal administrative matters such as bank accounts, insurance dealings, credit card bookings, reimbursements, etc.
• General administrative & secretarial support such as maintaining Google Drive folders, updating project timeline & gantt chart, managing the calendar of CEO & COO, travel bookings, etc.
• Any other ad-hoc duties as assigned by the CEO & COO
Requirements
• Degree in Mass Communications or related field
• 3-5 years of working experience in marketing agency as Account/Project manager or Executive Assistant
• Strong organizational skills with the ability to multi-task
• Proficiency with computers, especially in MS Office applications and Adobe Suite
• Flexible to work on different time zone, mainly USA and Singapore
• Excellent in English written and communication skill
• Franchise knowledge and PR experience is a plus
Eunos – EW7