Digital Marketing Specialist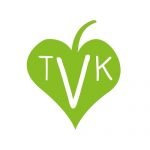 The Role
The trajectory of the organisation means that there is an immediate need for an experienced digital marketing specialist who can take responsibility for the creation and management of various ad accounts across multiple platforms.
Working closely with the CEO and Marketing Team you will create compelling digital marketing campaigns which draw in new audiences and secure new customers. You will be responsible for the daily creation, analysis and amendment of multiple ad campaigns in different ad channels, ensuring that all the KPI's are being reported accurately and the campaigns ROAS targets are being met. You need to have good creative and writing skills as you will be responsible for the ad copy and creative, albeit supported by our Creative Content Designer.
This is an exciting opportunity to join a growing, passionate team who are dedicated to spreading the benefits of a sustainable vegan lifestyle. The role holds tremendous potential for an experienced digital marketer to join a mission-led business who aligns to their own values. The right candidate would find themselves as a key team member in this rapidly growing business. If you live in or close to Glasgow you would be mainly based at TheVeganKind HQ, however, we are very open to finding a remote candidate.
You will have at least 3 years of hands-on experience managing both Facebook and Google ad accounts to a high level and at least 5 years of relevant career experience.
Responsibilities
Assist in the formulation of strategies to build a lasting digital connection with consumers
Launch optimized online adverts through Google Adwords, Facebook etc. to increase company and brand awareness and drive sales
Be actively involved in SEO efforts (keyword, image optimization etc.)
Provide creative ideas for content marketing and update website accordingly
Collaborate with designers to improve user experience
Measure the performance of digital marketing efforts
Acquire insight into online marketing trends and keep strategies up-to-date
Maintain partnerships with media agencies and vendors
Ensure Ads are constantly tested, refreshed and improved upon to maximise ROI
Essential Skills
Marketing Automation/programmatic marketing
Google Adwords & PPC
Data analysis
Social Media Marketing
Social Paid Advertising
Basic HTML & CSS knowledge
Creative Writing & Editing
Desirable Skills
Creative/design skills
SEO
Conversion Rate Optimization
Influencer Marketing
HTML, CSS & Basic JS
Data analysis
Data storage
Business Intelligence
Landing page optimization
Application
Closing date for applications is Wednesday 23rd October 2020, 12 noon.
Please submit a CV and tailored Cover Letter to tiago@thevegankind.com
All applications must be submitted by 12 noon on the closing date. State A) your availability and B) relevant experience demonstrating how your skills match the specific requirements of the job description.
We do NOT accept applications via any other email address than above.