Project Assistant Director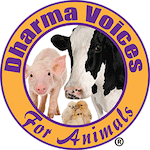 Dharma Voices for Animals (DVA) has been active in Viet Nam since 2018. The organization is a US based nonprofit and is the only international Buddhist animal advocacy organization in the world. Our mission in Vietnam is to work with the vegetarian Buddhist monastic community to encourage people to become vegetarian. We are seeking a qualified and motivated person, Vietnamese nationality, to work in Ha Noi in the position of Assistant Director of DVA's Vietnam Project.
ASSISTANT DIRECTOR OF DVA'S VIETNAM PROJECT.
Position type: Full time.
Location: Ha Noi-based.
Interfacing: The coordinator reports to and is supervised by a high-ranking Vietnamese Buddhist monk who is the Director of DVA's Vietnam Project, and the President of DVA who lives in California, USA, and visits Vietnam several times each year. The President does not speak Vietnamese so the Assistant Director needs to speak and write English well.
JOB SUMMARY AND MAIN TASKS:
Report to the Project Director in Hanoi, a high-ranking Vietnamese Buddhist monk, by phone, texts, emails, and in person, and the President of DVA in California by using Zalo.
The main operations of the Project are in person presentations at Hanoi area Pagodas about the benefits of being vegetarian. These presentations usually attract audiences of 1,000 or more followers. The Assistant Director will schedule and organize each presentation which will include a Dharma talk by the Venerable Director or another monastic he selects, a talk by a medical doctor or other health care professional (recruited by the Assistant Director) about the health benefits of a vegetarian diet, the screening of DVA's widely acclaimed film, a Q&A on the film, and a large vegan (plant-based) lunch at noon prepared by the cooks at each Pagoda.
Assist the Director of Vietnam Project and President of DVA in creating a budget for presentations, including cost of food and support for participating health care professionals.
With the help of California, USA-based Communications Director, set up a Facebook page and administer the page.
Communicate with the media about DVA and our message that Buddhists should be vegetarian.
Organize local meetings first in the Hanoi area, then throughout Vietnam to bring visibility to DVA and our message.
Recruit medical doctors and other health care professionals to talk about the health benefits of a vegetarian diet.
Identify animal-friendly organizations and establish mutually beneficial relationships with them.
Keep financial records
Evaluate the effectiveness of the Project on a regular basis.
QUALIFICATIONS
Excellent skill in speaking and writing English
Vegetarian or vegan (plant-based)
Excellent interpersonal skills
Tech skills: Proficient using a browser and with emailing. Basic data entry skills. Word, Excel, Internet
Ability to work with a minimum of supervision, exercise judgment, meet deadlines, and work under pressure;
APPLICATIONS SHOULD INCLUDE:
A resume/curriculum vitae (no more than 3 pages) summarizing qualifications and experience;
An application letter (no more than two pages);
3 work references and contact details.
Please indicate your expectation for remuneration/salary in your application
Submit applications by 24 August, 2020