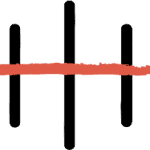 Cage Undefined is looking for passionate animal rights activists with programming knowledge to help us build new projects and infrastructure for the animal rights movement! We are an inclusive organisation focused on ethics, meaning we take great care to uphold our values during our fight for animal liberation, please visit our website to learn more.
While our server infrastructure allows us to support any stack, we're currently focused on mostly:
PHP: Laravel, WordPress
Python: Django
NodeJS: Next.js, Ghost
Ruby: Ruby on Rails
This is in order to be able to construct compatible teams to work together on projects. If you have a new stack or ideas to bring to our organisation, please let us know and we'll try to find a place for you. We seek to be able to accommodate any activist in their passion for animal liberation!