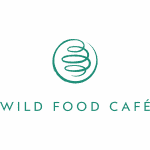 We are looking for a Chef to be part of our team at Wild Food Cafe, Islington – situated on Upper Street, in-between Angel and Highbury & Islington tube stations.
We are looking for a professional committed chef to fit in with our existing team, but also driven to bring new ideas to the table. Previous experience – 1 to 2 years would be a great advantage whilst a minimum of 6 to 12 months is a prerequisite. If you are:
– organised
– immaculate in your food safety / hygiene standards
– keen to learn
– passionate about plant-based food
then this is definitely the place for you as we will also provide training and fantastic place to work.
This is a part-time role, 18 to 24 hours per week – must be able to work work weekends.
Only those candidates eligible to work in the UK or have a valid UK work permit / visa will be considered for the position.