Beauty Procurement & Content Manager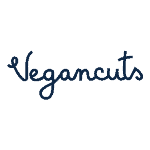 Vegancuts is a thriving e-commerce subscription business that offers a monthly Snack Box, Beauty Box and quarterly Makeup Box. It's known for amazing boxes coupled with genuine customer service, having won the 2020 Newsweek Magazine Best Customer Service award. Vegancuts is run by ex-Silicon Valley leaders intent on fostering a values-based company with a startup mindset, and creating an environment of support where individual growth is nurtured.
We're seeking a real expert in the vegan and cruelty-free beauty and makeup space to manage the curation of our beauty and makeup boxes. This is part procurement, part content/writing. Our dream candidate has significant history working with cruelty-free beauty and makeup products and brands, confidence that comes through with negotiation, and adeptness with writing and making simple videos. You'll have the chance to touch the experience of thousands who receive boxes every month in this important role.
Did we basically just describe you? If yes, keep reading…
Ideal candidates have:
1. In the cruelty-free beauty/makeup space, in-depth knowledge of:
a) Niche and mainstream beauty and makeup brands
b) Product ingredients and what ingredients are considered toxic or potentially harmful, as well as industry standards on product safety such as EWG
c) Product categories and product usage best practices
2. Soft skills:
a) Practical experience with negotiation and associated best practices, as well as building and maintaining relationships.
b) Comfortable with making informal videos on product usage/application.
c) A skillful command and enjoyment of written English: with writing marketing copy for beauty/makeup as well as writing SEO-friendly blog articles on cruelty-free related beauty and makeup topics.
d) A natural tendency of being detail oriented and skill with organization/planning.
e) Familiarity with data analysis with Microsoft Excel.
f) A willingness and ability to learn new things quickly. Being a startup company, this role will evolve and grow over time.
3. Ability to travel and represent Vegancuts at conferences and expositions.
Bonus points if you have experience with:
1. Understanding and interpreting contractual language
2. Working from home (or at least working with minimal supervision)
3. Online collaboration tools like Google Drive / Docs / Forms, Dropbox, etc.
4. Loving animals enough not to eat them
How to Apply
If this description sounds right up your alley, please apply by clicking the Apply button below, which will request:
1. Brief summary of your work experience specifically with cruelty-free beauty/makeup as well as with negotiation.
2. A link to an article you have written, ideally on beauty or makeup.
3. A link to a video introducing yourself and summarizing your experience in 1-3 minutes (no fancy editing required). It can be hosted on Google Drive, Dropbox or posted as an unlisted YouTube video.
4. Your resume.
Compensation Range: $42k-$50k per year with lots of room for growth based on performance. This is a full-time, long-term role as a contractor.
Pro-tip: There's a real person reading each application rather than a robot inbox. Make it short, sweet, and personal!