Bakery Production lead – Commisary Team Manager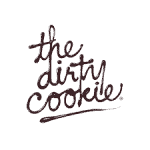 Full Job Description
Company description:
Welcome to Dirty Cookie, where we put a spin on the classic cookie. No more dunking in milk! Cookies shaped as shot glasses, coated in delectable chocolate, that can be filled with milk, coffee, ice cream or alcohol! Perfect for gifting and celebrating any occasion!
Dirty Cookie is far from cookie cutter. We know that time is precious. You shouldn't have to look long and hard to find a delicious, unique gift that is guaranteed to impress anyone! We even offer Vegan & gluten free options. Now we're talking cookie!
Job description
This position is for a commissary team manager. Based in a commercial kitchen in Huntington Beach. You will be working with a team of 6-10 people to oversee and make cookie dough, mold and bake our signature shot glass shaped cookies, coat them in chocolate, decorate for different occasions as well as package and ship the cookie shots. We also produce vegan gluten free varieties as well as custom orders and seasonal flavor cookie shots.
Required Skills & Responsibilities:
Measure, scale and mix recipes
Develop recipes
Roll cookie dough onto molds
Operate ovens, mixers and dough depositor (training provided)
Manage inventory and implement FIFO system for product, ingredient and supplies inventory.
Purchasing/ordering ingredients from suppliers.
Maintaining a friendly, clean, and productive work environment.
Work well alone and as part of a team, be able to train and delegate other team members.
Must be fluent in Spanish and English
Packaging and shipping experience
What We're Looking For:
Supervise team members and work alongside the team to meet goals set by management.
Support the team as challenges arise or when volume demands; you're responsible for setting a positive, can-do tone for each shift.
Coach and develop team members, helping to identify and address areas of improvement as well as cultivating high-potential team members.
Weekly administrative tasks include inventory, production plans and costing (as needed).
help coordinate incoming and outgoing deliveries, and assist with communication with management at other Levain locations.
Work efficiently and accurately while ensuring Department of Health food and safety standards are met.
Prior management or supervisory experience in the food and beverage industry required; previous experience in a kitchen or commissary a plus.
Food Handler's/Food Protection License required.
Passion for what you do –We are looking for a friendly, upbeat individual with a passion for cookies to lead our team. You love motivating and leading a team and thrive in fast-paced environments.
Adaptability and flexibility – you recognize that in the food industry, anything can – and will – happen and you're able to calmly troubleshoot issues.
Eye for detail – notice any changes in team productivity, efficiency and morale. Maintain product quality at all times.
Collaborative spirit and commitment to DIrty Cookies core values:
We are open and honest
We embrace the entrepreneur journey
We pay it forward
We service our customers above all else
We embrace our uniqueness.
Benefits:
Dynamic work environment and a supportive team
Paid time off (after waiting period)
Opportunity for career development
Job Types: Full-time, Contract
Pay: $43,680.00 – $52,000.00 per year
Benefits:
Employee discount
Health insurance
Paid time off
Referral program
Supplemental Pay: