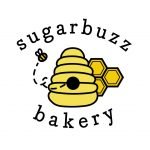 SugarBuzz Vegan Bakery
Bakery ManagerSugarBuzz Bakery is a new and exciting specialty bakery coming to Ferndale!  We believe in creating baked goods that are free from animal products, good for the planet, and taste delicious. This position is an opportunity to grow with the bakery and be a part of this mission. The Bakery Manager will be responsible for the day to day operations of kitchen tasks, including, but not limited to all responsibilities listed below.
Responsibilities:
Exemplify the mission and values of SugarBuzz Vegan Bakery through all tasks and interactions.
Manages kitchen including but not limited to food prep, quality, inventory management, and employee tasks.
Develops, designs and decorates all bakery products.
Prepares, produces, and bakes cakes, pastries, cookies, brownies, and other desserts.
Stocks and maintains all product displays according to quality and merchandising standards.
Tests ingredients and finished goods to ensure that each item complies with food safety and health standards.
Manages bakery staff and sets day to day baking schedules for all to follow.
Ensures opening and closing tasks are completed.
Receives and inspects ingredient deliveries.
Packages freshly prepared goods and updates display cases as needed.
Generates labels and UPC codes for products
Cleans, breaks down, and puts away all baking equipment after use.
Other duties as assigned
Qualifications:
2 years in a Bakery setting and Culinary Arts degree/certificate OR 4 years in a Bakery setting with previous supervision/management responsibilities.
Excellent interpersonal and customer service skills
Strong teamwork and diversity awareness skills
Able to lift up to 50 lbs and stand for long periods of time
ServeSafe training certified / willing to get certification immediately upon employment
Ability to work nights and weekends
Benefits:
Flexible schedule
Employee discount
Performance bonuses
Schedule:
Full time 40+ hours per week
Pay:
Based on experience
Send resume and examples of previous work / portfolio to chris@ sugarbuzzveganbakery.com or apply through Indeed
To keep our staff as safe as possible with the COVID-19 Pandemic, we will provide Facemasks, gloves, and will be enforcing safe distance measurements including plastic barriers where needed.
Find SugarBuzz on Instagram and Facebook at @sugarbuzzveganbakery