Animal Caregiving Internship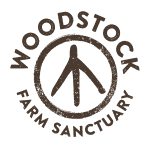 Woodstock Sanctuary is accepting applications for paid internships in animal caregiving, includes onsite living accommodations!
Animal Caregivers are responsible for the feeding, watering, administration of medications, treatments, and monitoring the physical and emotional well-being of 400 rescued farmed animals.
Woodstock Farm Sanctuary envisions a peaceful world rooted in respect and justice for all living beings.  We rescue farmed animals and give them care and sanctuary, connect animals with people to advance veganism, and advocate for animal rights in alliance with other social justice movements.
Located in New York state's Hudson Valley region 90 minutes from New York City, the area boasts a rich cultural and artistic heritage, offering a rare mix of rural and cosmopolitan resources.  We host thousands of visitors every year between our event, tour, and volunteer programs.
To learn more and to apply, go to: http://woodstocksanctuary.org/join/internships/